Hugo Moura, also known as "Xesta", is a graphic designer, calligrapher, letterer and illustrator, having as main focus branding design, as well to embody various styles and techniques regarding the universes of calligraphy, lettering and typography in his projects, always prevailing a willingness to explore all kinds of media and materials. 
Based in Porto and with a background directly linked to the universe of graffiti and street art, Hugo is continuously influenced by what surrounds him. In this sense,  seeks creative and impactful solutions, in order to reflect in each challenge his sense of being and perceiving the world. 
In 2011, he establishes Xesta Studio. It operates not only as an independent freelance one man studio, but also in collaboration and with an active participation with other creatives.
Rua do Revilão 529 Cave
4100-427 Porto, Portugal
— A Casa do Cervo (Vila Nova de Cerveira, PT)
— Ace (Porto, PT)
— Activasom (Porto, PT)
— AEPGA (Miranda do Douro, PT)
— Alma (Porto, PT)
— Ambar (Porto, PT)
— Bicep (London, UK)
— Bigorna (Porto, PT)
— Bright Ivy (London, UK)
— Café au Lait (Porto, PT)
— Café Luso (Porto, PT)
— Café Progresso (Porto, PT)
— Câmara Municipal de Gaia (Vila Nova de Gaia, PT)
— Casa do Design - Matosinhos (Matosinhos, PT)
— Celso OPP (Lisboa, PT)
— Centro Cultural Vila Flor (Guimarães, PT)
— Clérigos Restaurante (Porto, PT)
— Colégio de Gaia (Vila Nova de Gaia, PT)
— Dawn Hardwick (London, UK)
— De Beers (London, UK)
— Deau (Vila Nova de Gaia, PT)
— DRS Advogados (Porto, PT)
— El Corte Inglés (Vila Nova de Gaia, PT)
— Envison
— ESAD - Escola de Artes e Design (Matosinhos, PT)
— ESTAU - Estarreja Arte Urbana (Estarreja, PT)
— Font Lab (St. Petersburg, RU / Panama City, PA)
— Foodie (NL)
— Frank Apparel (Porto, PT)
— Garagem Central (Porto, PT)
— Gentlelman On The Road (Porto, PT)
— Get Busy (Cambridge, UK)
— Graham's (Porto, PT)
— Granny (Porto, PT)
— Grow Creativity (Porto, PT)
— Guimarães 2012 - Capital Europeia da Cultura (Guimarães, PT)
— Gulden Draak (Porto, PT)
— Harborage (Porto, PT)
— Inky (Porto, PT)
— IQOS (Frankfurt, DE)
— Jimmy P. (Porto, PT)
— Joana Galvão (Porto, PT)
— Jornal JUP (Porto, PT)
— Kalibrados (Luanda, AO)
— Kikuia (Porto,PT)
— La Andaluza (Porto, PT)
— Lelewel Campaigns (Frankfurt, DE)
— Leo Burnett (Frankfurt, DE)
— Lewis Howes (Ohio, US)
— Lostmy.name (London, UK)
— Manna Porto (Porto, PT)
— Market Show (Lisboa, PT)
— Mary Silence (Porto,PT)
— Maze (Porto, PT)
— Mel Wells (UK)
— Melanie "D'Flower" Charles (Brooklyn, US) 
— Mesa325 (Porto, PT)
— Mitchel van Duuren (NL)
— My Paparazzi (Lisboa, PT)
— NBC US (New York, US)
— Nervo Tattoo (Porto, PT)
— Ninja Tune (London, UK)
— Noir Tattoo Club (Porto, PT)
— O Tripeiro (Porto, PT)
— Paga-lhe o Quarto Records (Porto, PT)
— Pallco – Performing Arts School and Conservatory (Porto, PT)
— Panca - Cevicheria do Parque (Porto, PT)
— Parfois (Porto, PT)
— Piano Circus (London, UK)
— Piranha Tattoo (Viseu, PT)
— Play for Love (Porto, PT)
— Portarossa (Porto, PT)
— Posterama (Novena, SG)
— Projecto SOU+ (Vila Nova de Gaia, PT)
— Pyramyd Editions (Paris, FR)
— Ray-Ban (Lisboa, PT)
— Ricardo Moura (Porto, PT)
— RM - Reparações à Medida (Porto,PT)
— Rodoviária (Anadia, PT)
— Saatchi & Saatchi (London, UK)
— Sabor & Art (Porto, PT)
— Sanatorium Historique Lac-Édouard (Quebec, CA)
— Sandy Kilpatrick (Porto, PT)
— Santa Casa da Misericórdia de Espinho (Espinho, PT)
— Souza Studio (Brussels, BE)
— Staatstheater Braunschweig (Braunschweig, DE)
— Symington Family Estates (Porto, PT)
— Teatro Oficina (Guimarães, PT)
— The Amity Affliction (Gympie, AU)
— The London Magazine (London, UK)
— Thieves & Honour (AU)
— Tiles in Town (PT)
— Trigo (Porto, PT)
— Uncanny Editions (Porto, PT)
— Verso da História Editora (Vila do Conde, PT)
— Vicente Faria - Vinhos (Porto, PT)
— Vitaceutics (PT)
— Vitra (Madrid, ES)
— Vivi Films (Brussels, BE)
— VS Advogados (Braga, PT)
— Webprodz (Porto, PT) 
— White Studio (Porto, PT)
— XK1 Sport (Porto, PT)
— Yves Saint Laurent (Porto, PT)
— Zicco (Braga, PT)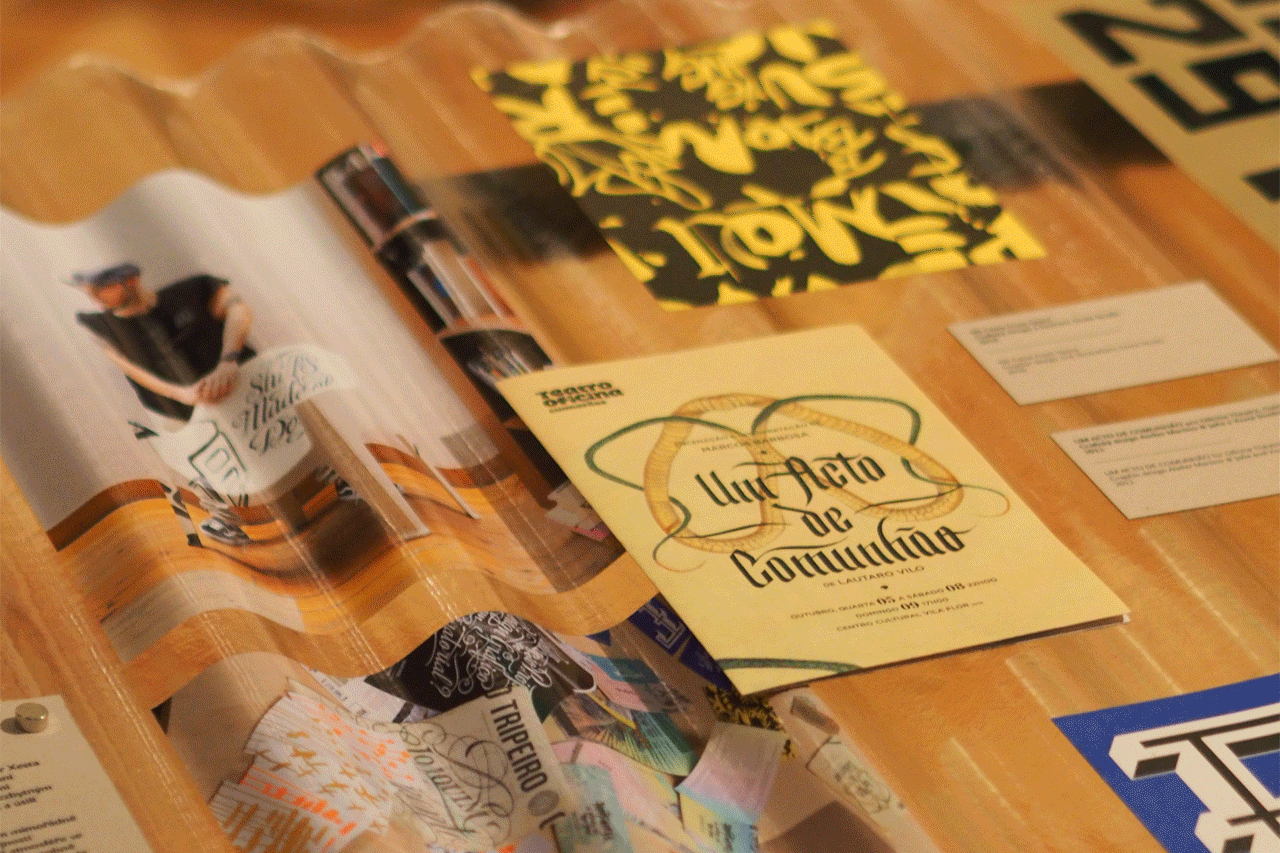 EXHIBITIONS, ARTIST RESIDENCIES & FAIRS
SOLO EXHIBITIONS
Alfabeto
Daily Day Store
04.06.2016 — 04.07.2016 (Porto, PT)
COLLECTIVE EXHIBITIONS



Show Us Your Type X Creative City: Hong Kong
White Space Gallery
2010 (Hong Kong, CN)

The Oporto Show 2012
Alfândega do Porto
14.06.2012 — 17.06.2012
 
Bibó Puorto, Carago!
Circus Network
11.04.2015 (Porto, PT)

Homenagem à Cadeira Portuguesa
Casa de Santa Maria
24.10.2015 — 31.01.2016 (Cascais, PT)

Bibó Puorto, Carago! - By Circus Network
Daily Day Store
03.09.2016 — 03.10.2016 (Porto, PT)

Homenagem à Cadeira Portuguesa
Casa Museu Guerra Junqueiro
06.10.2015 — 06.11.2016 (Porto, PT)

Same Coffee, Different Lives
Hoppenworth & Ploch
11.02.2016 — 11.03.2016 (Frankfurt, DE)

Same Coffee, Different Lives
Naxos Atelier
2017 (Frankfurt, DE)
O Tripeiro - Um Ano de Capas por Designers
Palácio da Bolsa
17.04.2018 — 30.06.2018 (Porto, PT)
28th International Biennial of Graphic Design Brno 2018 - Porto: The Graphic Scene in One City
Moravian Gallery
10.05.2018 — 26.08.2018 (Brno, CZ)
Homenagem à Cadeira Portuguesa
Casa Museu Guerra Junqueiro 
06.10.2016 — 06.11.2016 (Porto, PT)
Xesta Studio 2011-2018
ADM - Algarve Design Meeting
22.05.2018 — 26.05.2018 (Faro, PT)

100 Dollar Bills Y'all
Circus Network
30.06.2018 — 29.08.2018  (Porto, PT)
Noir Tattoo Club - Inauguração 
Noir Tattoo Club
03.11.2018 — 04.11.2018 (Porto, PT)
UIVO 8 - Mostra de Ilustração da Maia
Fórum Maia / Centr'Arte
11.01.2019 — 17.02.2019 (Maia, PT)

Bauhaus - 100 anos, 100 objetos
Casa Museu Guerra Junqueiro
10.10.2019 — 02.01.2020 (Porto, PT)
CURATORSHIP
Tempos de Desenhador, 1948—1956
ESAD - Escola  Superior de Artes e Design / Porto Letterheads 2019
01.08.2019 — 30.09.2019 (Matosinhos, PT)
ARTIST RESIDENCIES
Caligrafia & Lettering
ESTAU - Estarreja Arte Urbana
15.09.2018 — 23.09.2018 (Estarreja, PT)
FAIRS
Up Street Porto - Mercado de Arte Urbana
Edifício AXA
12.06.2015 — 21.06.2015 (Porto, PT)
Up Street Porto - Mercado de Arte Urbana e Ilustração
Silo Auto
08.12.2016 — 11.12.2016 (Porto, PT)
Concreta - Reabilitação, Construção, Aquitectura e Design
Exponor - Feira Internacional do Porto / Exponor Exhibitions
21.11.2019 — 24.11.2019 (Matosinhos, PT)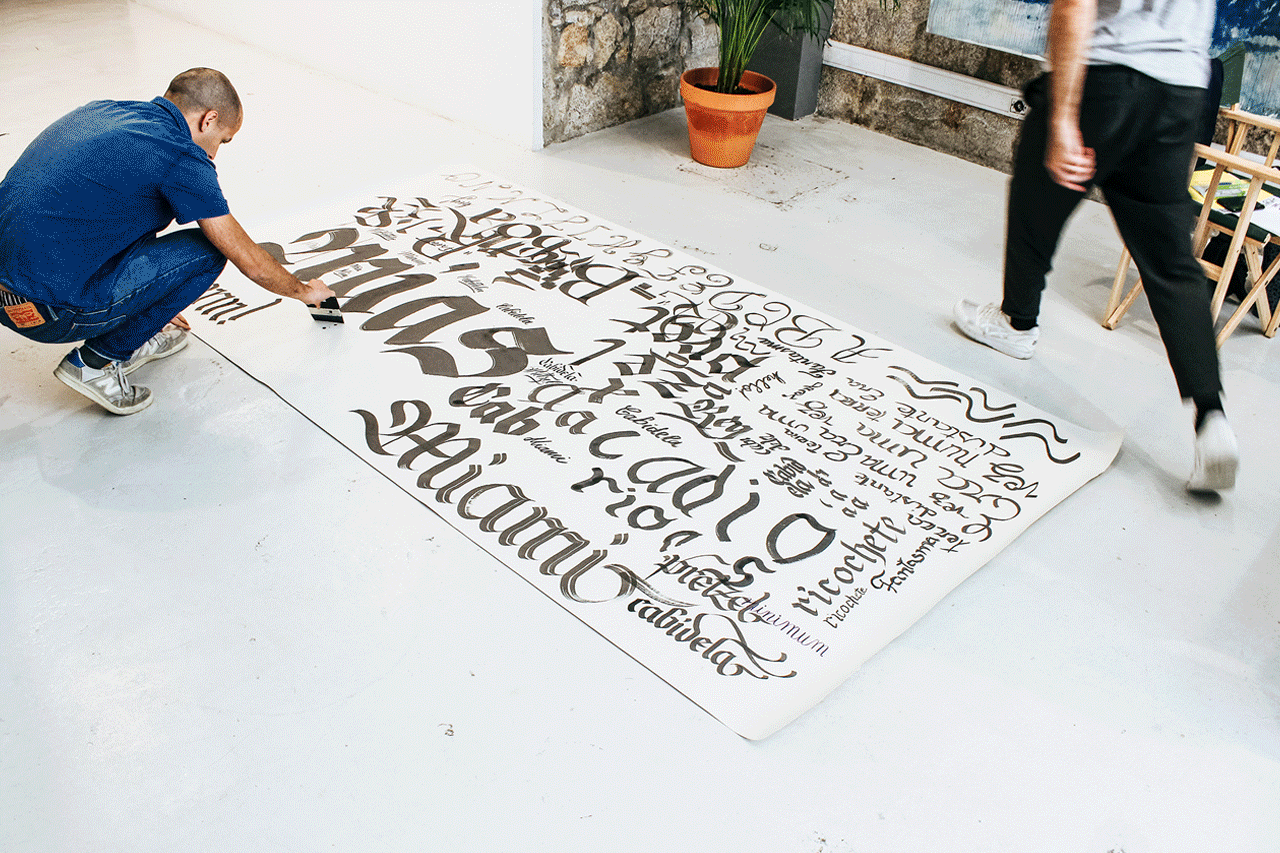 WE CAME FROM SPACE (Porto, PT)



Title: Introduction to Calligraphy #01
Tutors: Hugo Moura (Xesta Studio)
03.2014 (9 hours)

Title: Introduction to Calligraphy #02
Tutors: Hugo Moura (Xesta Studio)
00.00.0000 (9 hours)

Title: Introduction to Calligraphy #03
Tutors: Hugo Moura (Xesta Studio)
01.2015 (9 hours)

Title: Introduction to Calligraphy #04
Tutors: Hugo Moura (Xesta Studio)
21, 22 & 23.10.2015 (9 hours)

Title: Calligraphy, Lettering & Type Design - Blackletter #01
Tutors: Fábio Duarte Martins (Scannerlicker) & Hugo Moura (Xesta Studio)
04.2015 (00 hours)




RESTART - INSTITUTO DE CRIATIVIDADE ARTES E NOVAS TECNOLOGIAS (Lisboa, PT)



Title: Introduction to Calligraphy & Lettering
Tutors: Hugo Moura (Xesta Studio)
09 & 10.09.2015 (16 hours) 

Title: Introduction to Calligraphy - Copperplate, Blackletter & Brush
Tutors: Hugo Moura (Xesta Studio)
11.2017  (16 hours)
FBAUP - FACULDADE BELAS ARTES UNIVERSIDADE DO PORTO (Porto, PT)



Title: Visual Research - Illustration & Design 
Tutors: Catarina Azevedo (Alfaiate do Livro), Hugo Moura (Xesta Studio) & Karen Lacroix (Uncanny Editions)
04.03.2016 — 27.05.2016 (32 hours)
Title: Visual Research - Illustration & Design 
Tutors: Catarina Azevedo (Alfaiate do Livro), Hugo Moura (Xesta Studio) & Karen Lacroix (Uncanny Editions)
15.02.2017 — 10.05.2017 (36 hours)
Title: Visual Research - Illustration & Design 
Tutors: Catarina Azevedo (Alfaiate do Livro), Hugo Moura (Xesta Studio) & Karen Lacroix (Uncanny Editions)
05.04.2019 — 12.07.2019 (36 hours)
ESEIG - ESCOLA SUPERIOR DE ESTUDOS INDUSTRIAIS E DE GESTÃO / ARCADA 2016 (Vila do Conde, PT)



Title: Introduction to Calligraphy and Lettering - Brush Script 
Tutors: Hugo Moura (Xesta Studio)
17.06.2016 (3 hours)
ILLUSTRATION SUMMER SCHOOL 2016 (Vila Nova de Gaia, PT)



Title: Calligraphy as Research
Tutors: Hugo Moura (Xesta Studio) & Karen Lacroix (Uncanny Editions)
Place: We Came From Space
04.07.2016 — 15.07. 2016 (6 hours)
CRU COWORK (Porto, PT)



Title: Introduction to Calligraphy (CRU Summer Camp - Flash Workshops)
Tutors: Hugo Moura (Xesta Studio)
08.2014  (2 hours)

Title: Introduction to Calligraphy (CRU Late Summer Camp - Festival de Workshops)
Tutors: Hugo Moura (Xesta Studio)
10.2015  (2 hours)

Title: Introduction to Calligraphy - Brush Script (CRU Summer Camp 2016)
Tutors: Hugo Moura (Xesta Studio)
27 & 28.08.2016  (2 hours + 2 hours)




EL CORTE INGLÉS (Vila Nova de Gaia, PT)



Title: Introduction to Brush Calligraphy - Christmas Postcards
Tutors: Hugo Moura (Xesta Studio)
03.12.2016  (4 hours)

Title: Script/Cursive Calligraphy - Christmas Wrapping Paper
Tutors: Hugo Moura (Xesta Studio)
10.12.2016 (2 hours)

Title: Script/Cursive Calligraphy
Tutors: Hugo Moura (Xesta Studio)
04.02.2017 (4 hours)
MERCADO MUNICIPAL DE MATOSINHOS (Matosinhos, PT)
Title: Blockletters - Handstyle vs. Calligraphy
Tutors: Hugo Moura (Xesta Studio) & João Castro (The Royal Studio)
21, 22 & 26.06.2012 (12 hours)
COLÉGIO DO ROSÁRIO (Porto, PT)
Title: Introduction to Calligraphy - Brush Script
Tutors: Hugo Moura (Xesta Studio)
20.03.2019 (2 hours)
BIBLIOTECA PÚBLICA MUNICIPAL DE GAIA (Vila Nova de Gaia, PT)
Title: Introduction to Calligraphy - Brush Script & Blackletter Fraktur
Tutors: Hugo Moura (Xesta Studio)
29.06.2019 (3 hours)
Title: Introduction to Calligraphy - Brush Script & Blackletter Fraktur
Tutors: Hugo Moura (Xesta Studio) & João Castro (The Royal Studio)
20.04.2019 (4 hours)
PORTO ILLUSTRATION SCHOOL (Porto, PT)
Title: Introduction to Calligraphy - Brush Script & Blackletter Fraktur
Tutors: Hugo Moura (Xesta Studio)
01, 02 & 03.07.2019 (12 hours)
PORTO LETTERHEADS (Matosinhos, PT)
Title: Introduction to Calligraphy - Brush Script
Tutors: Hugo Moura (Xesta Studio)
01.08.2019 (00hours)
ESMAD — TYPE CLUB (Vila do Conde, PT)



Title: Calligraphy & Manual Lettering
Tutors: Hugo Moura (Xesta Studio)
20.12.2018 (2 hours)

Title: Manual Lettering
Tutors: Hugo Moura (Xesta Studio)
22.01.2020 (4 hours)
UPL - UNIVERSIDADE LUSÓFONA DO PORTO (Porto, PT)



Title: Introduction to Calligraphy
Tutors: Hugo Moura (Xesta Studio)
15.04.2018 (8 hours)
COLÉGIO DE GAIA (Vila Nova de Gaia, PT)



Title: iLUZtrar
Tutors: Hugo Moura (Xesta Studio)
25.06.2018 (2:30 hours)

Title: Retratos Criativos
Tutors: Hugo Moura (Xesta Studio)
25.06.2018 (2:30 hours)
UP STREET PORTO (Porto, PT)
Title: Introduction to Brush Calligraphy
Tutors: Hugo Moura (Xesta Studio)
28.11.2015 (2 hours)
ESTAU - ESTARREJA ARTE URBANA (Estarreja, PT)



Title: Introduction to Calligraphy - Brush Script 
Tutors: Hugo Moura (Xesta Studio)
19.09.2018  (4 hours)

Title: Introduction to Calligraphy - Brush Script 
Tutors: Hugo Moura (Xesta Studio)
22.09.2018  (3 hours)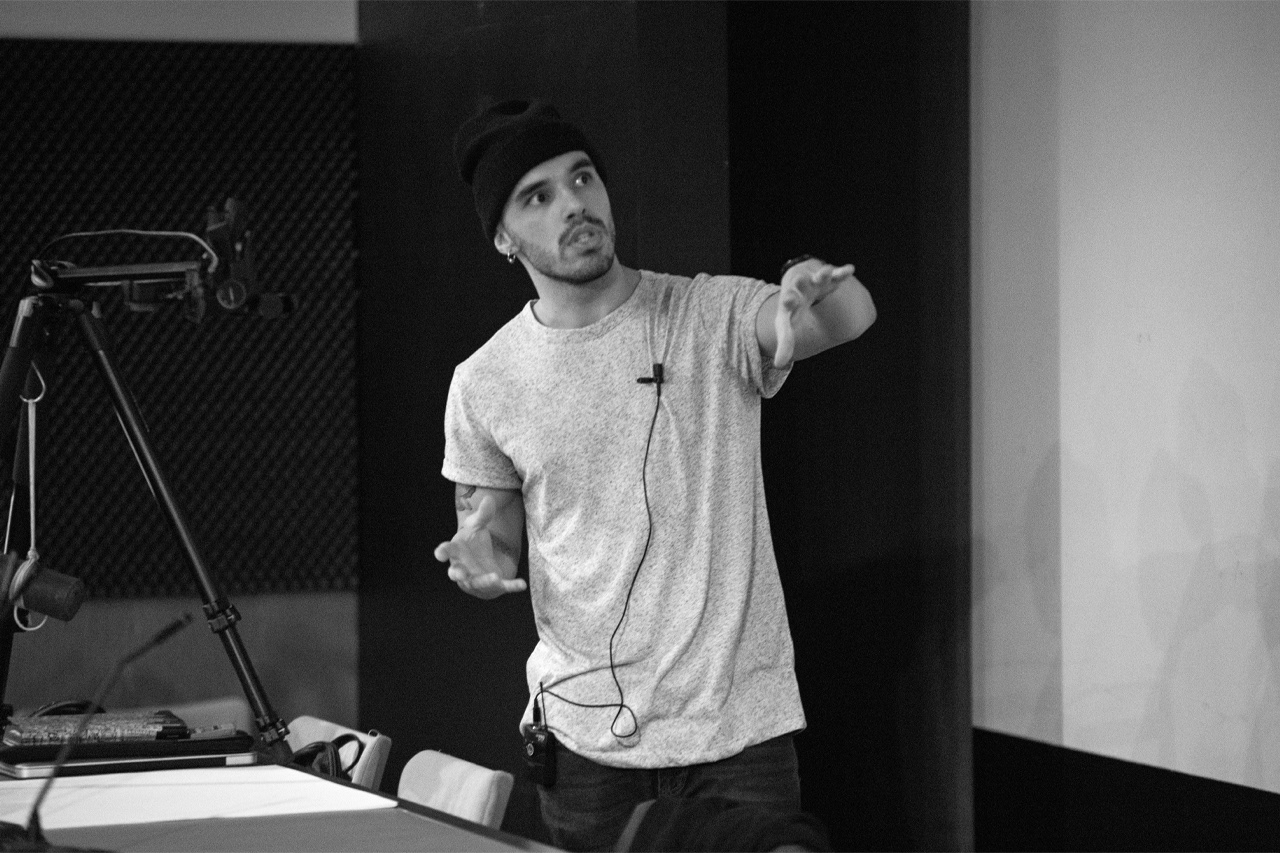 ​​​​​​​
Lecture
Event title: ESEIG'S WANTED - Graphic & Industrial Designers
Place: Instituto do Design de Guimarães (Guimarães, PT)
07.2012

Lecture
Event title: ARCADA Design
Place: ESEIG - Escola Superior de Estudos Industriais e Gestão (Vila do Conde, PT)
06.2015

Lecture
Event title: ESAD World Graphics Day 2016
Place: ESAD - Escola Superior de Artes e Design (Matosinhos, PT)
27.04.2016

Lecture & Calligraphy Demonstration
Event Title: Xesta Studio
Place: ESAD - Escola Superior de Artes e Design (Matosinhos, PT)
Coordination: Margarida Azevedo, Rúben Dias & Fábio Duarte Martins
27.12.2017

Lecture 
Event title: ADM - Algarve Design Meeting 2018
Place: Antiga Fábrica da Cerveja (Faro,PT)
26.05.2018

Lecture 
Event title:
Porto Letterheads
Lecture title: Artur Moura - Tempos de Desenhador, 1948—1956
Place:
ESAD - Escola Superior de Artes e Design (Matosinhos,PT)
04.08.2019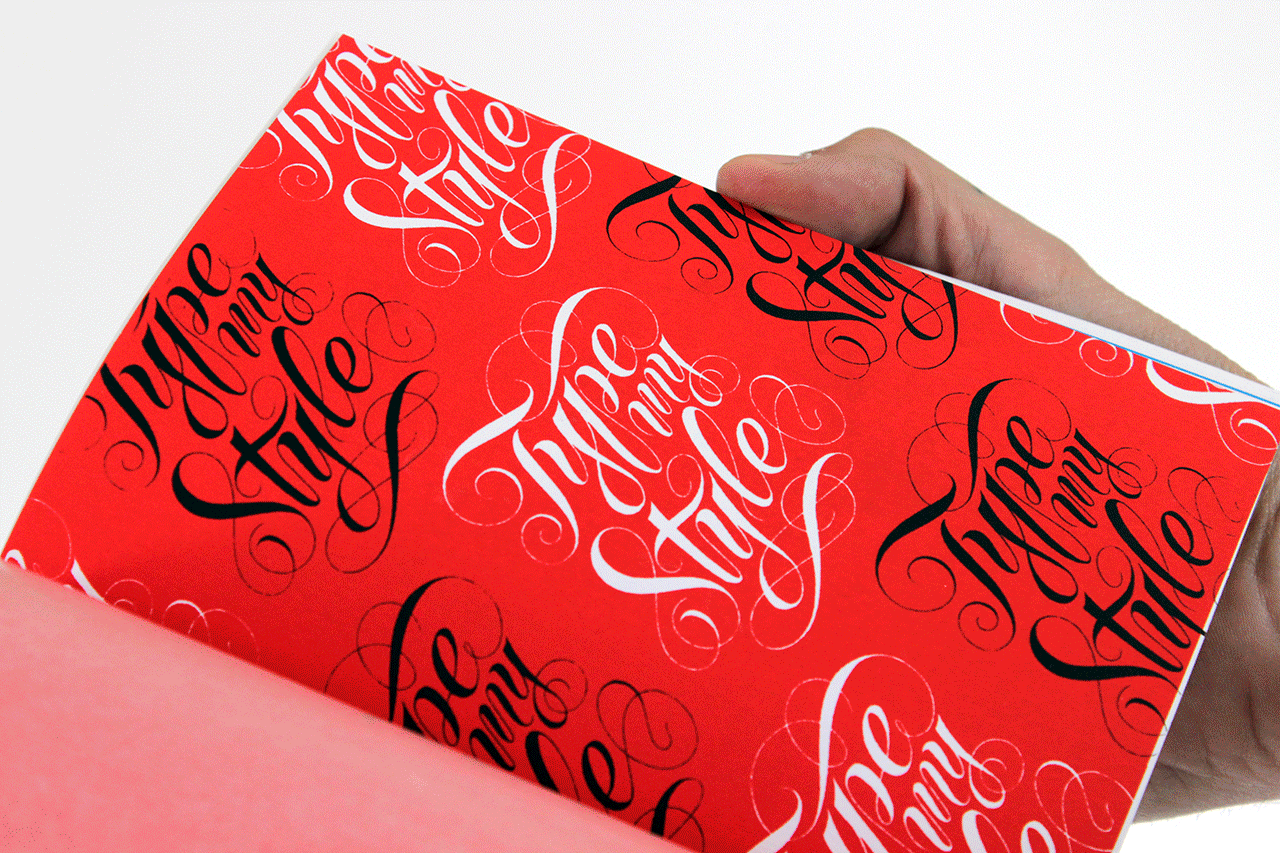 PUBLICATIONS - BOOKS & MAGAZINES
Time Out Porto nº10
01.2011
Nem Tudo Que Reluz é Ouro
Author: André Santos
Publisher: Self-publishing
11.2013
Drawing Type : An Introduction to Illustrating Letterforms
Author: Alex Fawkes
Publisher: Rockport Publishers Inc.
01.04.2014
A Importância do Analógico no Design Contemporâneo


Author: UP Studio


Publisher: Self-publishing




05.2014
GtoW Online Magazine #08
10.2015

Slanted Magazine #27 - Portugal
Author: Slanted Publishers


Publisher: Slanted Publishers


08.2016
ROOF - An IN&OUT Magazine nº8


Author: Cátia Fernandes


Publisher: ROOF - New Concept Media, Lda.




05/06.2017
Mixmag Magazine
10.2017
28th International Biennial of Graphic Design Brno 2018 Book
08.2018
Typism Book Five 


Author: Dominique Falla


Publisher: Finesse Press




2019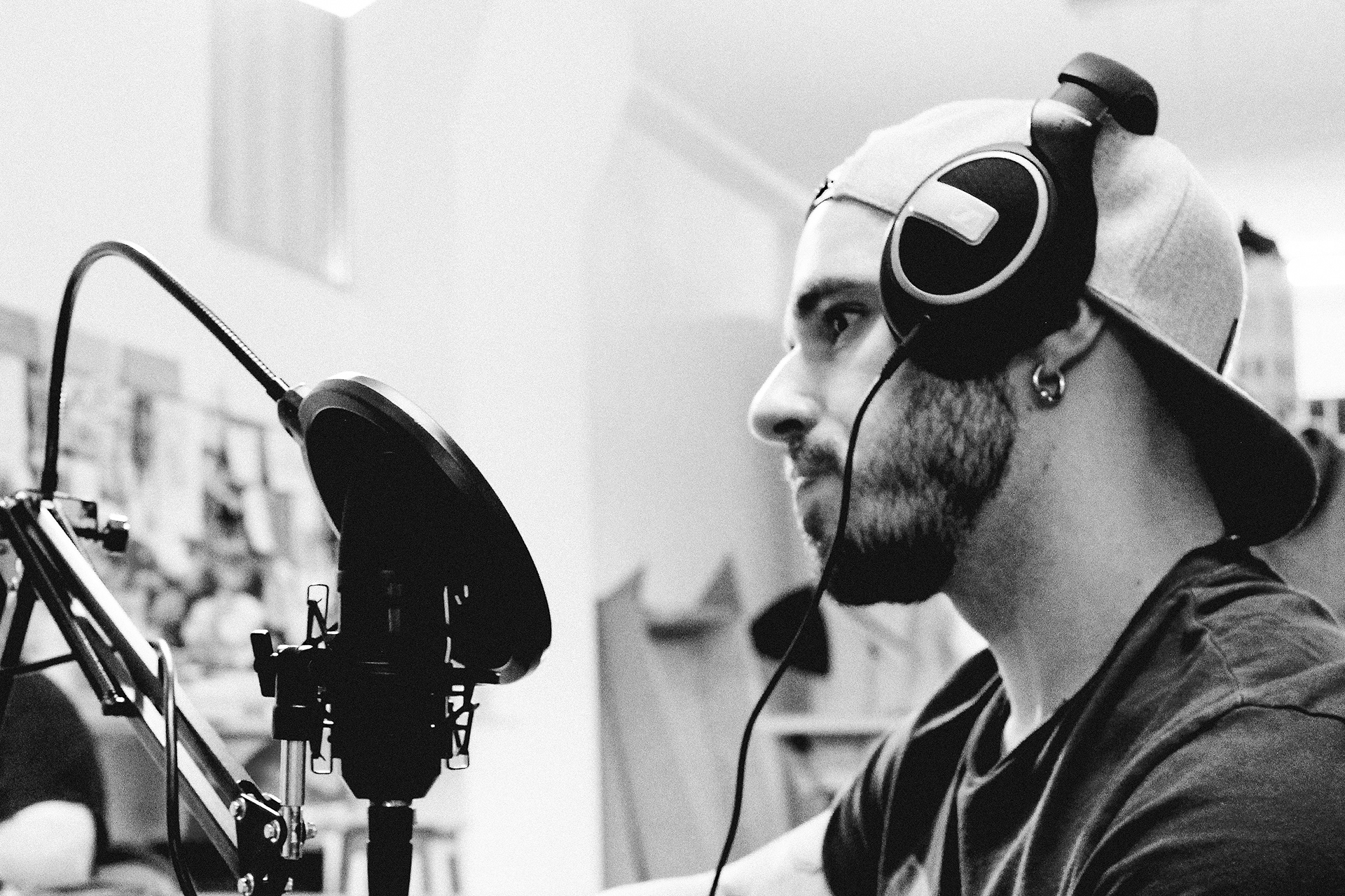 Design TV
06.2012
Revista DL Nº1
06/12.2015
Slanted Magazine #27 - Portugal
08.2016
ROOF - An IN&OUT Magazine Nº8


05/06.2017
MUDO Podcast
05.04.2018
28th International Biennial of Graphic Design Brno 2018 Book
08.2018
The Design Kids
04.2019
MUDO Podcast — Design & Identidade
24.11.2019